CHING SHIH PIRATE QUEEN | CHOKER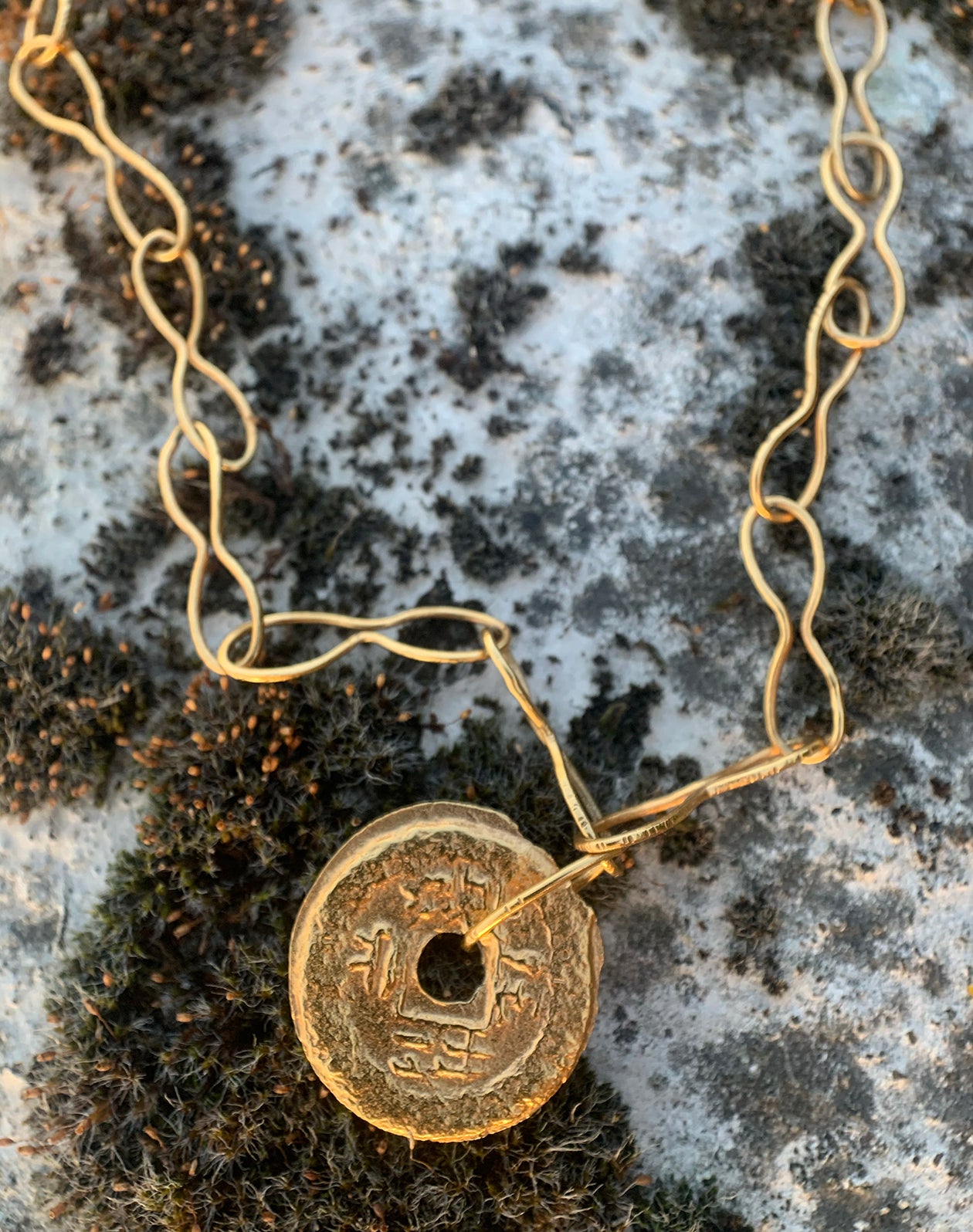 The Ching Shih Pirate Queen Choker is made with large hand-made links and each link is unique. It is an impression of a weathered 200 years old Chinese coin.
The coin is cast in bronze and coin and chain are coated in 22-karat gold. Please allow 2 weeks until your order can be shipped as each choker is made to order.
Made to Order
20-karat gold-plated bronze
Pendant size: 23 mm
Chain length: 39.5 cm, adjustable. Please let us know if you require a longer chain.
Ching Shih was a famous pirate queen and in charge of the greatest fleet of all times. 
See here for Shipping Info