JANIS JOPLIN BLACK AGATE | EARRINGS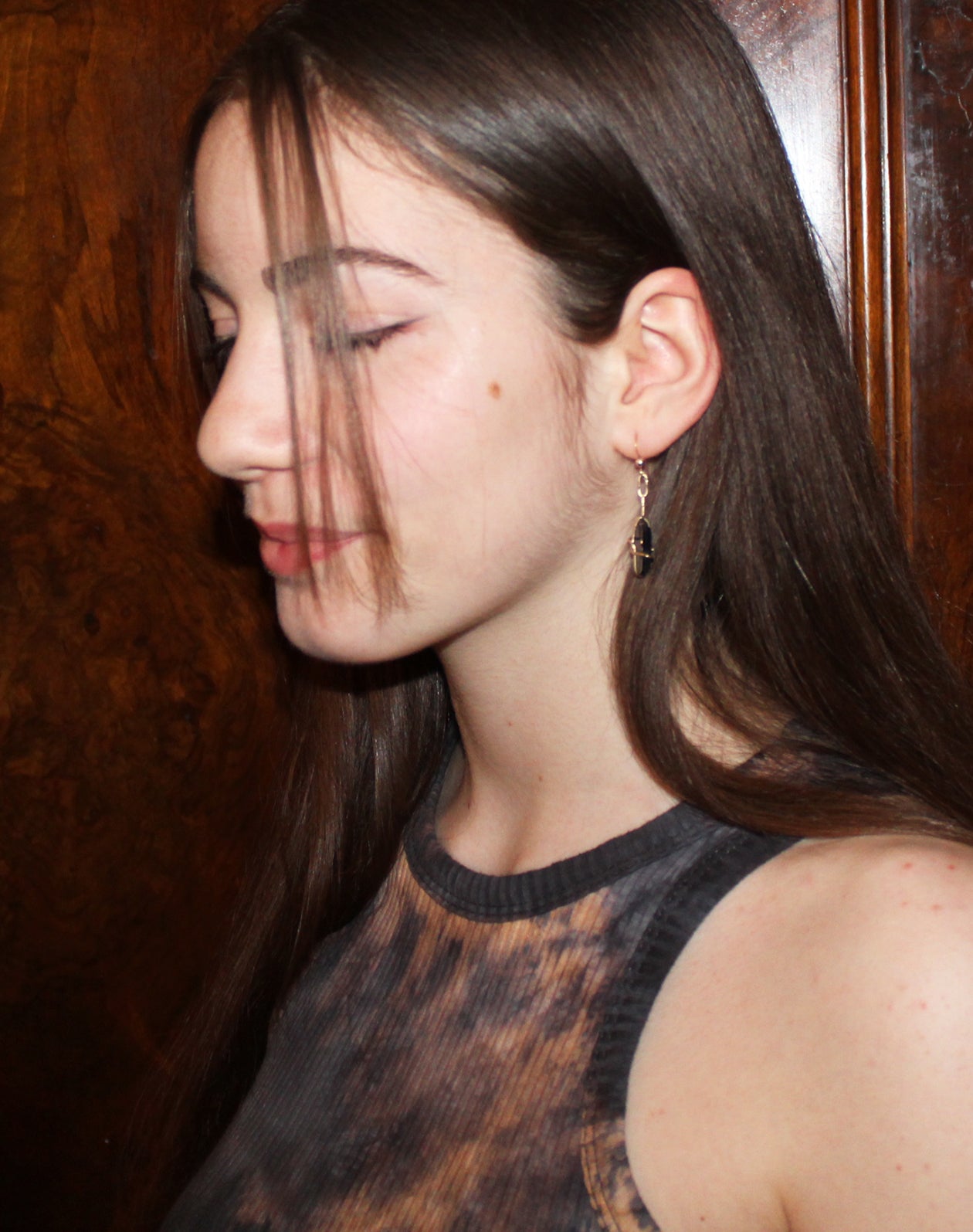 A handmade piece, with black agate, which has been recovered from unused stock of the last century, it radiates strength, passion and charisma. The piece supports these elements in those who wear it.
Inspired by the memory of  Janis Joplin, a wild woman, that lived in the moment, trying to fight off the pain of growing up in a too restrictive environment. 

'Janis Joplin .. a feral woman who was instinct-injured by spirit-crushing forces.' (Women Who Run With Wolves, Estés)
 9ct Gold
Black Agate
9ct gold wire
9ct gold twisted hook wire
 Gold-filled
Black Agate
Gold-filled wire
9ct gold twisted hook wire
18ct Gold available on request.
In the WYLD MUSE Collection each piece is inspired and named after a real-life Wyld Woman who is influencing womanhood to reach its full potential. 
See here for Shipping Info