NATURE IS FREEDOM | RING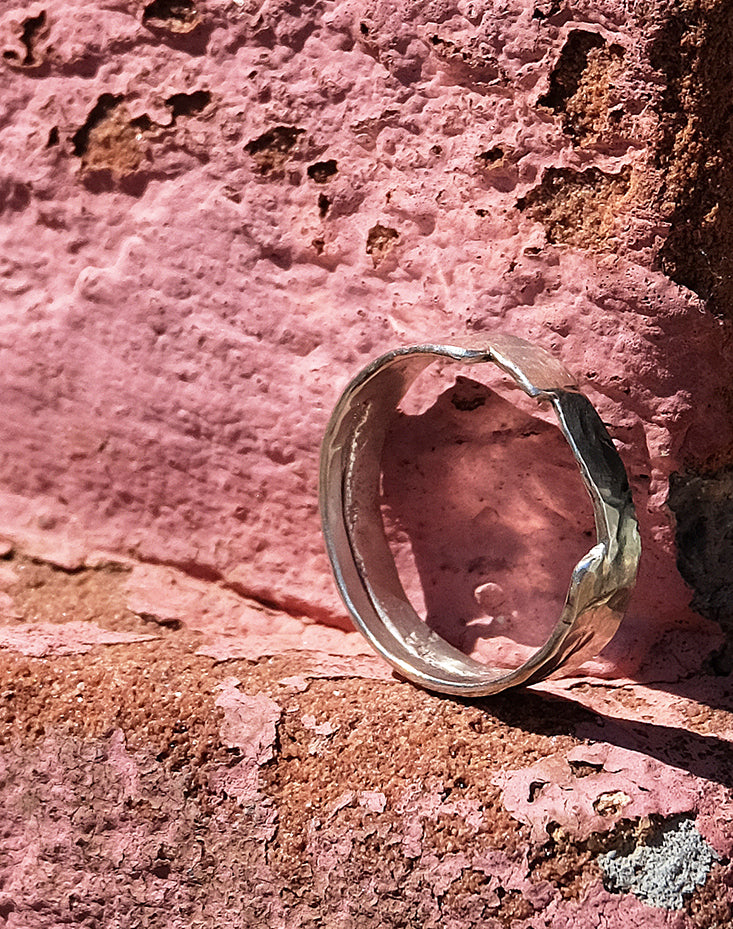 925er unique silver ring. It stands for the love nature has to give. Nature loves those that are untamed and gives energy to those who seek its wilderness.
925 silver

The ring shown is in Medium. Order this ring in Small, Medium, or Large. However it can be made to order in any exact ring size. Message your size right after ordering. 
One of a kind. Each ring will look slightly different.  
See here for Shipping Info