GROWTH GOLD | NECKLACE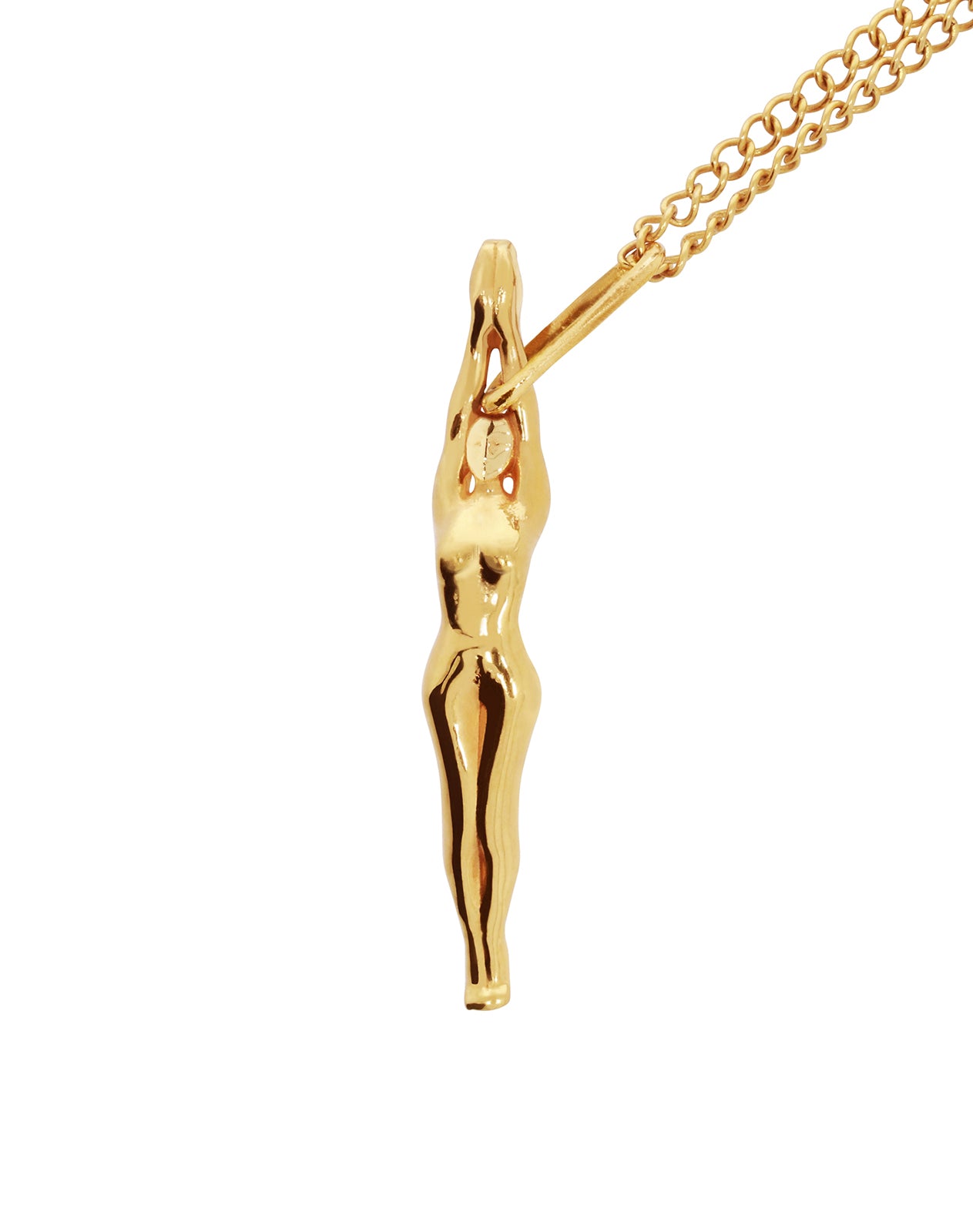 Feminine Figure in Talasana pose. The continuation of tadasana in the sun salutation. 
Also known as Upwards Salutation, Talasana helps against fatigue and depression because light and positivity enter the mind when we stretch towards the sky. We can't help it but grow a little when in this posture. A beautiful extension is to extend the arm back and sidewards to "claim our space". We find this really increases confidence and grounding.  
Pendant size: 30 x 5 mm
Chain length: 20 inch, adjustable to 18 inch
Chain: Gold-filled
Pendant: 20-karat yellow gold-plated silver
Made to order. Delivery + 10 days
See here for Shipping Info