INNER PEACE II GOLD | RING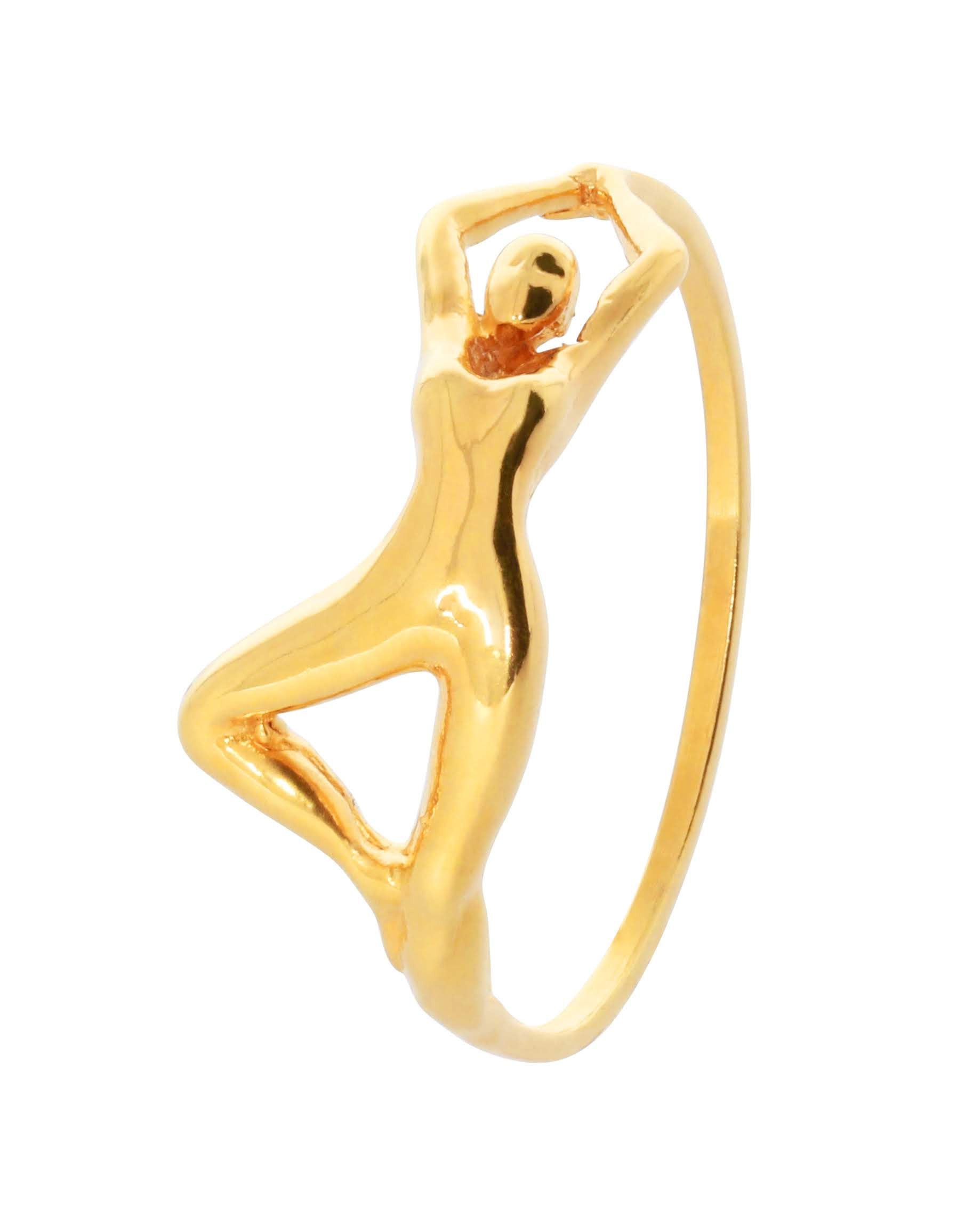 A Ring with a Feminine Figure in Vrikshasana pose.
Beautifully pacifying tree posture gives an immediate sense of inner control and peace. It's an easy way to feel the alignment of our bodies. Wear this delicate ring to support a state of peace day and night.
Yellow Gold
20-karat gold-plated silver

All sizes available when requesting Made to order. Delivery + 10 days.

The ring sizes given are UK sizes with their respective circumference. Please note the best time of day to measure is in the evening, and when warm. This is when fingers are largest. 
See here for Shipping Info